Comprehensive Energy Management Program (EMP)
Full service school energy management program
Designed to provide schools with full-service energy management, EMP covers all the bases. Ideal for school facility managers lacking dedicated internal energy management resources, Rede's engineering team can step into the role, act as your project manager, and move your energy management program forward.

What's included in EMP?
EMP has been designed to provide school district facility managers with peace of mind when it comes to energy management. Working closely with you and your team, we map out goals and objectives together. Once we know where you want to go, it is our job to make it happen. Tasks and deliverables are tailored to meet your goals, and may include all or some of the following:
Project Management

Develop strategic action plans for improvement
Set targets/goals
Build teams, assign dedicated resources
Implement projects
Train, educate, celebrate

Measure/Benchmark Current Energy Consumption (BEA)*

Establish an energy consumption baseline
Use to measure all future reductions
Develop an energy profile to demonstrate how energy is used among building systems (e.g., Heating, lighting, water, office equipment)

Strategic Energy Management Plan (SEMP)*
Measurement, Tracking, and Reporting (MT&R*
Executive Leadership Reporting Presentation*

Engage and inform leadership in energy management action plan and results

Government Incentive Application and Management (GIA)*
Greenhouse Gas (GHG) Emissions Inventory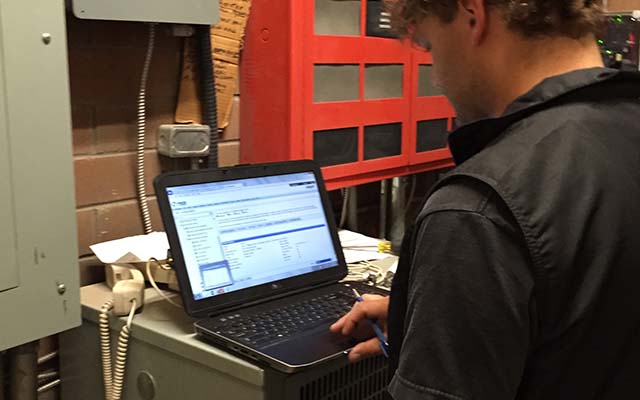 Working together
Rede becomes part of your team ensuring you are apprised of progress, milestones, and consulted when critical decisions need to be made. We hold regular meetings and make regular visits to your facilities to make equipment assessments and monitor upgrades.
Why choose EMP?
We've worked with many school districts and the one thing in common is that school facility management departments are busy places with many important responsibilities. Whether you have experienced energy management expertise on staff or not, it can sometimes be challenging to find the time to implement a successful program. EMP will relieve you of this, so you can take care of other pressing projects.
Outcome
Rede's EMP service delivers rural school districts a comprehensive oversight and hands-on management for optimization of energy resources for one, some, or all school district facilities. Facilities directors remain in control of setting goals and objectives; Rede makes it happen on time and on budget.