The core Rede team is dedicated to reducing rural school energy costs and improving energy efficiency.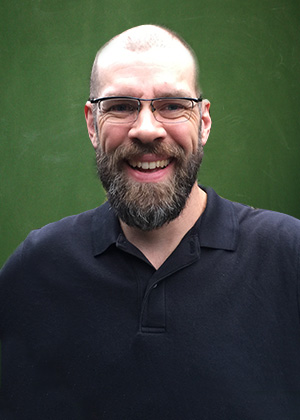 Matthew Redekopp, P Eng, CEM, LEED AP
Founder and CEO
A seasoned energy management expert, Matthew Redekopp has almost two decades of successful energy management projects to his credit in industries ranging from commercial, institutional, and educational facilities. A strategic thinker who relishes the opportunity to innovate, Matthew founded Rede Energy Solutions in 2008 and has established a robust energy management program exclusively for rural school districts that has saved clients hundreds of thousands of dollars, while contributing to conserving our planet.
Destined from a young age to contribute to making the world a better place, it was by sheer accident that Matthew found himself in a green building presentation during engineering school. Intrigued by the possibilities, he became immersed in the subject and brought his enthusiasm and unmatched energy to his first corporate position, where he delivered turnkey energy management solutions to a wide range of large building projects. Stifled by the restraints of a large corporation, he earned his stripes, stocked up on experience, and focused on learning from his experienced leaders before embarking on his own venture: Rede Energy Solutions. He brought the best practices with him, but added an unquenchable thirst for finding a better way both in the technical and organizational change work Rede does and in the relationships it builds with clients.
Highly personable, a consummate learner, a generous philanthropist, Matthew lives life to the full. When he's not exploring opportunities to improve energy efficiencies in school facilities, he is enjoying the many benefits of rural life on Bowen Island with his wife and young children.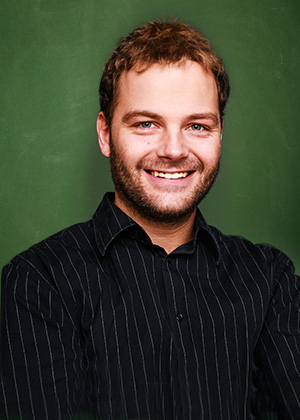 Marco Bieri, EIT, M Eng, CEM
Energy Management Specialist
If you've had the opportunity of working alongside Marco Bieri on your school energy management project, you'll know about his unrelenting commitment to do an outstanding job. With an impressive list of credentials to his name, Marco has worked hard to become an expert in his chosen fields of recommissioning, auditing and project management; data analysis and measurement verification; and mechanical and electrical system evaluation.
Having watched his Dad, an engineer with a 30-year track record of success, Marco decided when he was in grade school that he too wanted a career with a future and where he could make a difference. A talented musician, Marco has not always worked in the energy management field. In his younger days he was band manager and drummer—where he honed his survival instincts arranging gigs across the nation. His love of numbers, mathematics, and modelling kept him afloat as he pursued an education; he's taught introductory physics, coached students and lectured to halls of almost 400 university students. Focus and efficiency is Marco's mantra. He's a natural explorer who is constantly seeking ways to improve how things work. He's spontaneous and loves team work. It's no surprise he's become an integral member of the Rede team as energy management specialist, where he is dedicated to applying his knowledge and experience to sustainable energy solutions that save Rede clients' money.
Caroline Reid, P Eng, CEM, CMVP
Senior Energy Engineer
Caroline Reid grew up in an environment where energy efficiency came naturally.  Her father was a senior executive at an energy performance contracting firm and taught her about conservation from a young age.  This was a perfect backdrop for her to focus her studies in the field of mechanical engineering. Her early exposure to the discipline of energy management gave her an advantage when she started her working career—she's had no problem landing interesting and challenging positions where she's honed her experience in many areas such as conservation programs, measurement and verification, and energy performance improvement. Caroline is passionate about number crunching, seeking ways to improve performance, while saving dollars on the bottom line. And she's tenacious about trouble-shooting to make sure predicted savings come to fruition. An excellent communicator with a friendly disposition and a good listener, she has an open mindset and loves nothing more than to share and learn from those around her.
Engineering remains at the core of her family life – her husband and her father-in-law are also mechanical engineers. Originally from Ontario, Caroline now enjoys a semi-rural life in Kelowna where she pursues a second love of the outdoors and sports—she's currently the national off-road triathlon champion in her age group and holds the course record for women in the Alberta Rockies 700 (700 km bike race). Caroline never hesitates to bring energy and enthusiasm to everything she does.